Faith is something that determines many people's decisions in life. So, why would an aging adult not consider their faith regarding the senior living community they want to be a part of?
For many people, their faith is what gets them through each day. They love and rely on their religious community for advice, comfort, and relationships. But as one ages, this can become more difficult due to lack of mobility or other issues.
When it comes to senior communities, finding faith-based care is an important part of the journey for many people.
Catholic Senior Care
With Catholic senior care, one can expect services and amenities that support and facilitate the doctrines and mission of the Church being included in the resident's everyday life.
They may include things like Catholicism-based newspapers, rosary groups, and Bible studies or faith discussions. There will also be extra effort to provide residents with access to Holy Communion, priests and confessional opportunities, and special accommodations to dietary restrictions during religious events like Lent.
Christian Senior Care
A Christian senior living community is built on the principles of the Christian faith. This type of community provides all the things that a traditional senior community does with the addition of a focus on honoring God.
Because faith is such an integral part of Christian senior care, residents of this community can expect access to things like Bible studies and prayer groups, church services, and visits from their pastor.
In addition to providing their residents with all the services and amenities of traditional senior care, these communities strive to incorporate their Christian faith in daily care.
Jewish Senior Care
Judaism is a religion that goes far beyond its doctrines and beliefs. Many Jewish people view their faith and identity as a way of life or lifestyle—not just a religion. A Jewish senior care community staffs people who understand this and can uphold these traditions.
In addition to the expected services and amenities of traditional care, residents of this type of community can expect things that enable them to maintain their identity as Jews. For example, what a Jewish person eats is extremely important to them, so residents can expect stuff like kosher meals and Shabbat dinners.
There is also often transportation provided to the local synagogue. And if residents cannot make the trip to worship, rabbis are often available to teach and worship with residents in the community.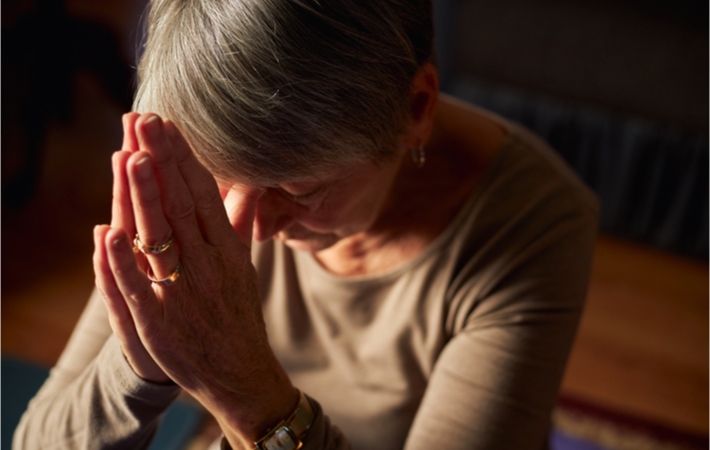 Reasons to Choose Religious Based Senior Care
There are several reasons to consider a community that bases its care and values on your religious views.
Like Minded Values
One of the significant benefits of being a part of a religious community is that you can fellowship with like-minded believers, and the same is true for senior care. For example, suppose you're a Christian senior. In that case, choosing Christian senior care ensures that you are surrounded by people who share your beliefs and have access to the things that are important to you.
Remaining Active in Your Faith
As we age, it can be hard to stay involved in our faith—whatever that may look like. When you choose like-minded religious-based care, you can stay involved and participate in your faith.
This may look a little different than it used to, but faith-based care considers the potential limitations that some individuals may have and accommodates them so they can participate in religious activities.
Support
Choosing to transition into a senior care community is a big one. And there can be some negative feelings of sadness or depression that can accompany it. It can make this transition much easier if you surround yourself with staff and people who share your beliefs.
Do You Have to be Religious?
The nice thing about these communities being separate is that someone can choose a different place to live if they are uncomfortable with religion. However, even if someone doesn't adhere to any specific religion, a religious-based senior care community is often still an option.
Each type of community will cater to its residents' religious requirements and desires. However, residents are not forced to partake, so anyone is welcome to be a part of the community. In addition, there are sometimes nondenominational activities and services for people with differing beliefs.
Find Out More About Religious Based Senior Care
If you have more questions about how your or your loved one's religious views fit into senior care, give us a call today. Arcadia's kind and loving staff are happy to answer all your questions. And if you want, we can book you a tour to see everything Arcadia offers.