Construction at Arcadia forges ahead at lightning speed and we're excited to share the incredible work being accomplished as Arcadia takes shape right before our eyes.
Check out the video to see Kim Kostival, Director of Community Relations of Arcadia, take us on-site with DJ Risk and Ryan Miller of Paul Risk Construction for a visual journey into the progress being made, a bird's eye view of construction, and a sneak-peek of what's to come!
Check out the video below to see for yourself!
You may have caught DJ mention all of the electrical, HVAC, sprinklers, plumbing, and insulation being completed and ready for a HUGE next step–drywall! Sure enough, we got a preview this week!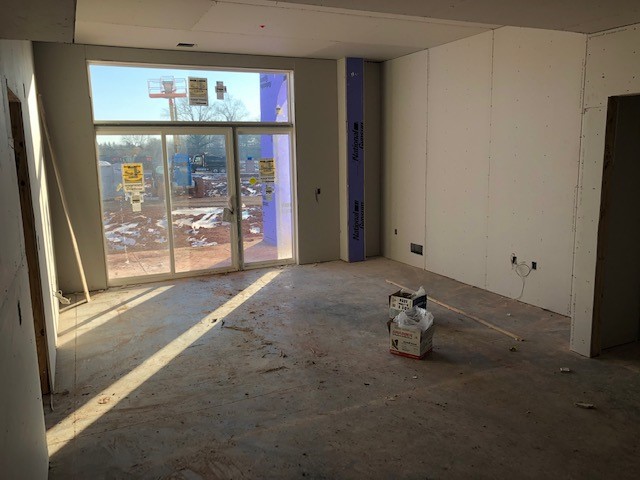 Could this be your apartment taking shape? If you haven't become a depositor yet, it's not too late! Call Kim today at 610-981-1904 or click below to place your deposit and get on the list to get first pick of available apartments!